Our roots lie in preparing, maintaining and servicing the KTM 450 Rally Factory Replica. All our bikes that we use in the world championships rally's are build up and modified in our workshop at Van der Velden motoren in the Netherlands. 
Complete overhaul of engines

Complete competition preparation

Assembling and tuning new engines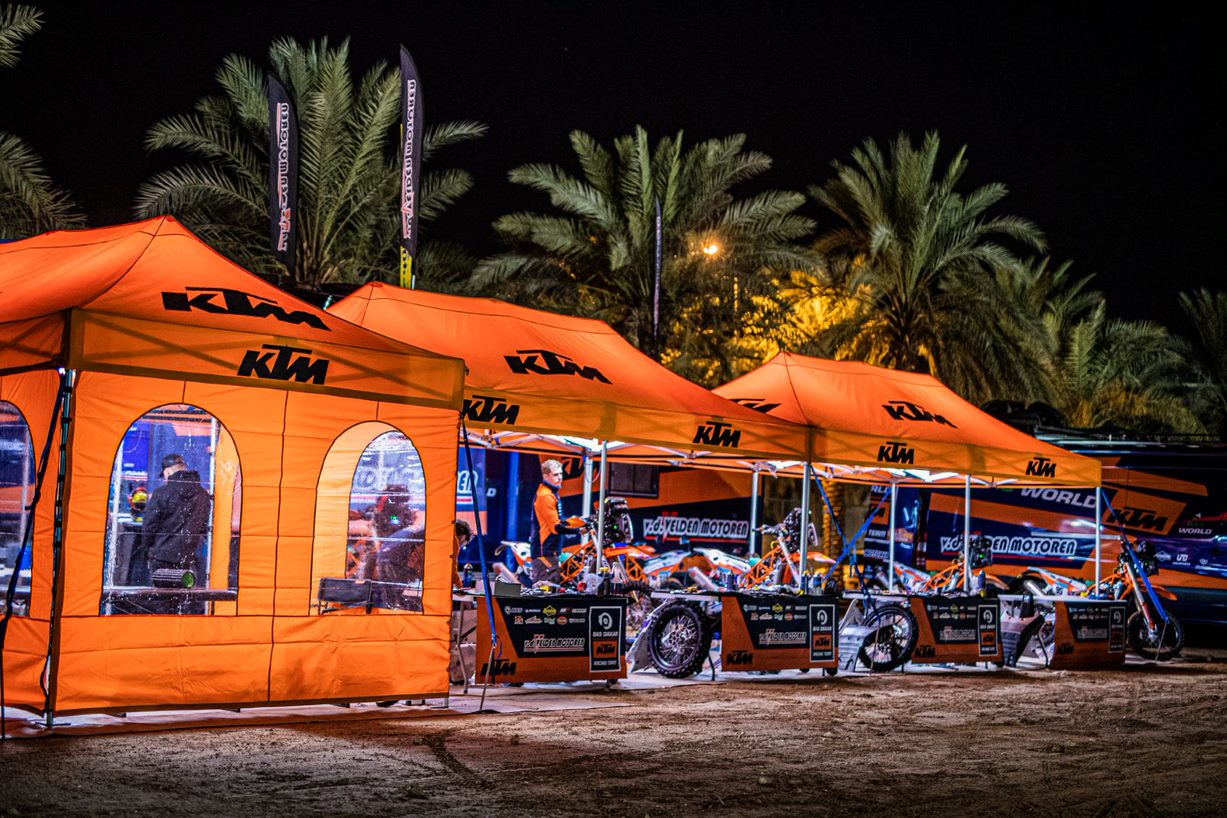 KTM has dominated the Dakar Rally since 2001. To keep the edge, a new factory race bike was unveiled at the 2018 Dakar Rally. Since then, the same overall design, layout and features have been available to non-factory riders with serious Dakar, rally raid and cross-country rally ambitions.
Klik on the button below if you want to find out more about the KTM 450 Rally. This site gives more information about the technical details,  the engine & exhaust, the chassis, the ergonomics & comfort and the bodywork & graphics. 
The KTM 450 Rally Replica is already a great bike when it rolls out of the factory, but each rider and each different race require a different set-up for the motorcycle. During the preparations we build up every new bike by hand and check every bolt and nut, doing so we increase the reliability of the motor.
BAS World Dakar Racing team is the official KTM Supported team and due to this close collaboration with KTM and with the service from from WP we can build our bikes up to the latest standards with the right settings. This is important for our riders to reach their goals!
Have questions? Contact us