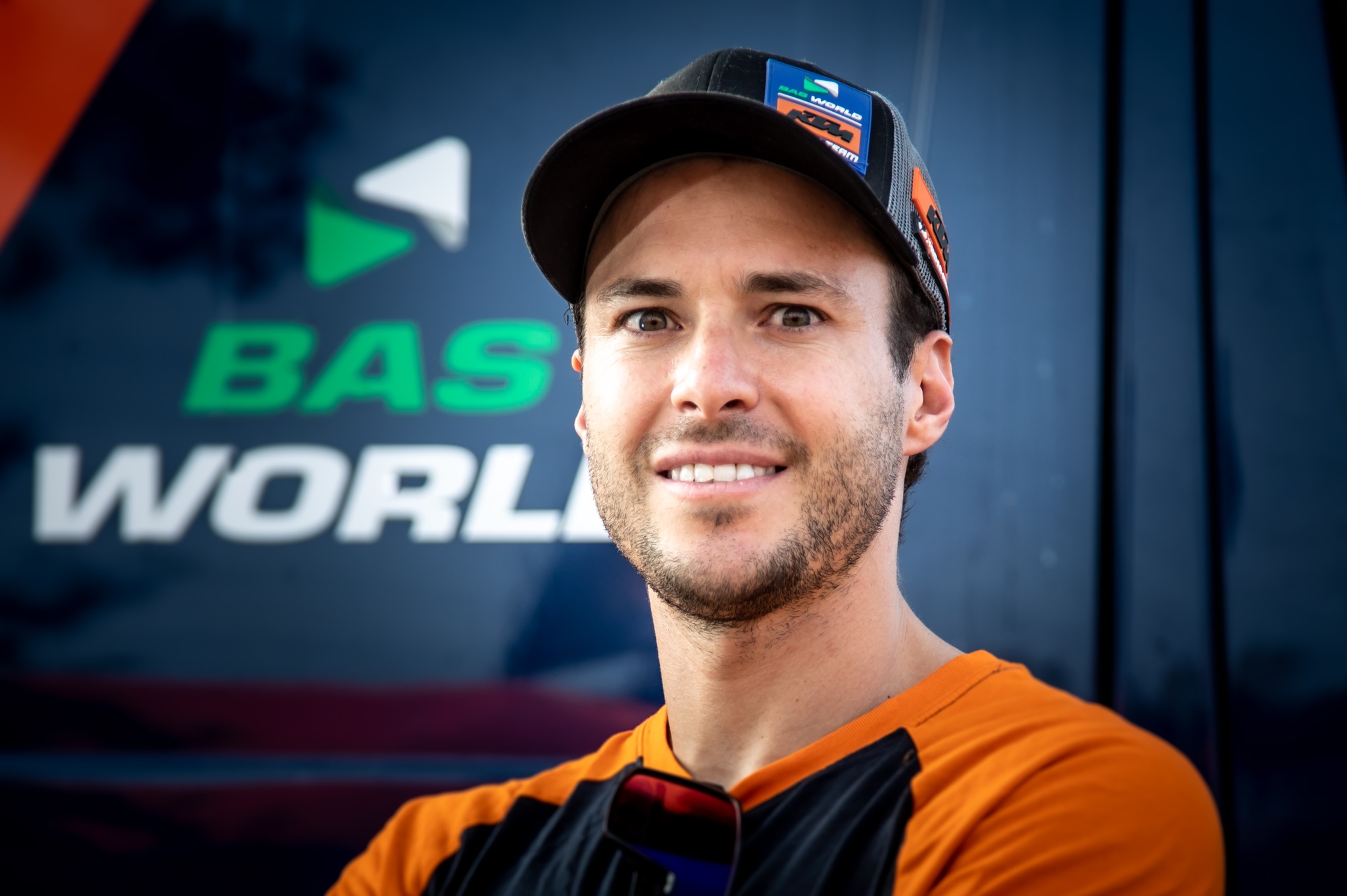 I started in enduro just like my brother Franco. Then I wanted to try two years in motocross, but I put it aside and went back to enduro. I was ready to race this year in Abu Dhabi and I suffered a broken forearm, but far from thinking of giving it all up, I spoke with Franco and my father and we confirmed that we would go for the Dakar. We decided to be present in two rounds of the championship such as Morocco and Andalusia, in which I was very focused on finishing the race and gaining experience.
How did my brother influence me? Franco helped me understand the system, the logic of the race and always emphasises the issue of safety. He helps me interpret hazards and think about how to manage them. I feel that I arrive at the Dakar well prepared, both personally and on a motorcycle level. The team has done a lot of work and improved the KTM's braking system, so now the bike is even firmer. I have done intense training in the dunes and on hard ground. Also, I am fully recovered from my injury. It will be a great demand of two weeks, which must be taken day by day. I just want to finish and have a good race. I don't think about the result. I will be concentrated, focused on not getting lost and not making mistakes.
Stefano Caimi, Franco's younger brother, a world elite rider, is preparing to make his debut in the next Dakar, aboard a KTM 450 Rally from the Bas World KTM Racing Team. Stefano, 30 years old, began in the enduro modality, dabbling in competitions in both Argentina and Chile and obtaining national titles. After a fleeting stint in motocross, from which he had some memory fractures, he decided to return to enduro and in December 2021 he set out to enter the world of rallying, with his mind set on the second date of the W2RC, the Abu Dhabi Desert Challenge. . Just a day before the start, Stefano fell on his arm during training and suffered a broken left forearm. Far from being dejected by this setback, he decided at a family meeting that he would seek to be present in the last two appointments of the year, with the hope of reaching the Dakar. His determination paid off in the Rallye du Maroc as with his fifth place in the Rally2 category he won the Road to Dakar award, and with it free registration for the January race. A few days later, he confirmed his good sporting moment with a fourth place in the Andalucía Rally. Very satisfied by the atmosphere of the Bas World team, which gives him a real family feeling, Stefano hopes to finish the Dakar and have a good race, without making any mistakes. Rookie word.