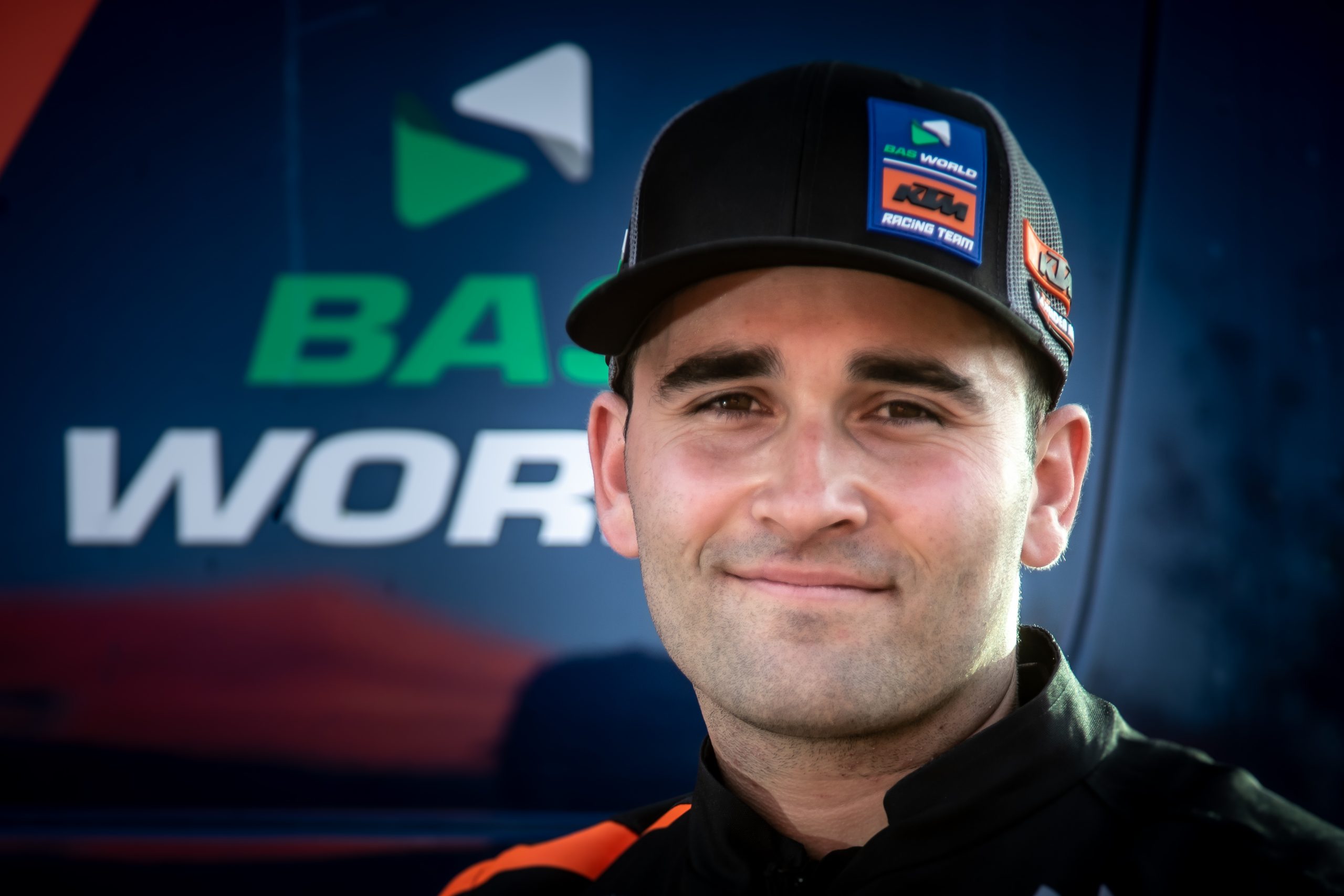 I always liked the desert. I have a very great attachment to him. When I ran the Desafío del Desierto at age 17, I said to myself: this is where I want to be. And although he was a boy, I set out to get to do important things. In 2018 I ran the Atacama Rally and managed to finish it. After winning the national championship, we went out to run abroad and in 2019 I became Junior World Champion.
In 2021 I returned to the rally, with good results in Morocco, Tunisia and Portugal. At the beginning of 2022 I had a serious accident in the Illapel Rally, in my country, but luckily I was able to arrive recovered to compete in the Andalucía Rally, the first for the Bas World KTM team. It is a super young team, full of figures with a lot of projection. I have teammates who are the sons of drivers who raced alongside my dad like Bradley Cox, Alfie's son, or Konrad Dabrowski, Marek's son. My objective in this first Dakar is to finish; everything that goes beyond that is positive. It is a test like no other. To such an extent that the most I've run is 8 days in Tunisia and here I have 15 ahead of me! My head is strong, I am competitive, but I have my feet on the ground
Tomas got on a motorcycle for the first time when he received one as a gift from his father, the well-remembered pilot Carlo de Gavardo (1969-2015), when he was 3 years old. At barely 6, he began to practice motorcycling in the enduro specialty in the Chilean national championship. The young pilot remembers that in his childhood, every December in his house "Dakar breathed". His father was preparing "as if to go to war" and there was no talk of anything other than triumphs and falls. Growing up in that environment, he shaped his dream of running this competition, the most important in the discipline. At the age of 14 he began to participate in the National Enduro Championship for adults and thus came the victories and national titles. His father and his grandfather Giorgio accompanied him on his trips to the competitions. In 2016 Tomás decided to turn to the rally specialty, taking advantage of his special relationship with the desert. Iquique, Copiapó and La Serena witnessed his first incursions. In 2018 he ran the Atacama Rally, a traditional test of his country and there he warned that he had to try his luck beyond the borders. He then began his international training stage and in 2019 he obtained the title of Junior Champion of the Bajas Cross Country World Cup and in 2020 the runner-up. After competing in several rallies in the Junior category in 2021, this year at the Andalucía Rally he had his first contact with the Bas World KTM team, where he is part of a new generation of riders with surnames associated with the Dakar: Cox, Dabrowski, de Gavardo. .. Prepared to compete in the longest race of his life, Tomás goes to meet the desert.